Central Coast Archery is proud to offer a fully stocked and professionally staffed archery pro shop on the central coast of California in San Luis Obispo. We carry a wide range of compound, recurve, and traditional bows along with all of the equipment and accessories needed for anyone to enjoy the sport. Our staffed has been involved in the sport for over 20 years and is excited to share their knowledge and expertise with archers of all experience levels and interests.
Central Coast Archery also offers a 20 yard indoor range for customers to shoot, try new equipment, or join one of our classes, leagues, or events. Whether you have your own equipment or would like to rent equipment our indoor range is a great place to enjoy shooting a bow and arrow. Fun and affordable, this is also a perfect activity for groups of friends and families. 
Throughout the year we will host various weekly shooting leagues, kids classes, and events. For more information please call or stop by.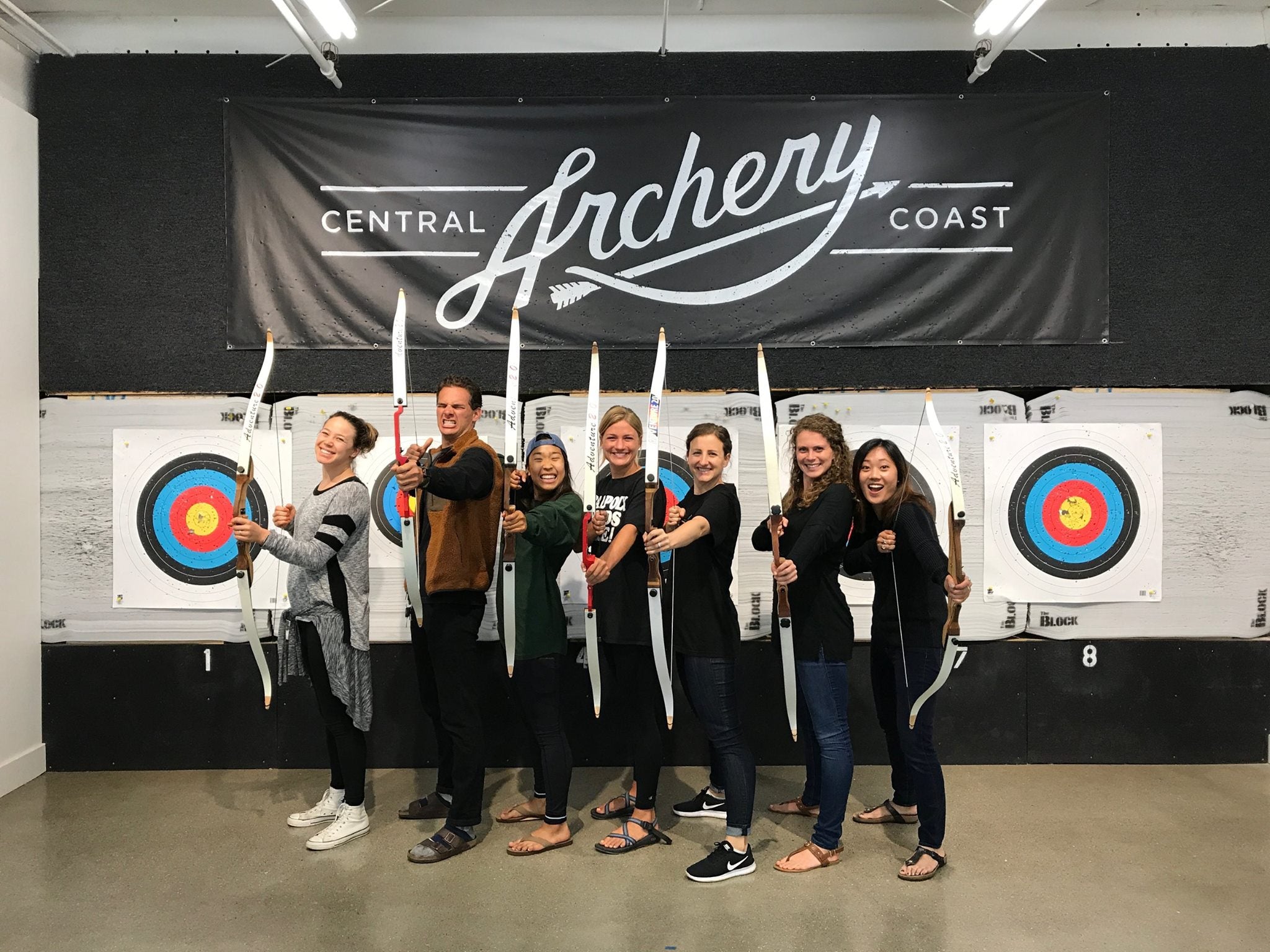 Events
Private Events
We offer the availability to book our indoor range for private events. Whether it be a large group of family or friends, a work party, or a team building event, gives us a call or shoot us an email to discuss the details and we would be more than happy to arrange a fun time of shooting with all of the equipment and instruction needed.